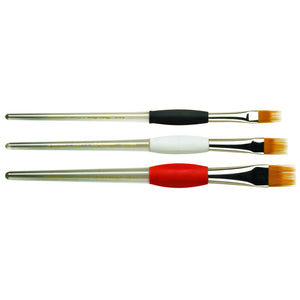 TwistGrips are an inexpensive general purpose range of brushes consisting mainly of synthetic hair which has a consistency agreeable for most media applications.
There are nine different shaped brushes suitable for a variety of uses.
The assortment of shapes are Round, Flat, Filbert, Angled Shader, Comb, Dagger, Wash, Fan & Stippler.