Have You Heard About Our New Framing Service?
We now offer a bespoke picture framing service in our Hastings shop.
Pop in for a chat about your requirements
and we'll be happy to provide a no obligation quote.
And we don't just do pictures - as well as panels and canvas, we have framed football shirts, memorabilia and rugs!
Some Of Our Favourite Products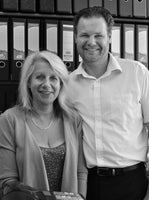 Family Owned & Run
Kings Stationers are a family owned and run business, operating from our retail shop in Hastings, East Sussex. 
The company started in the late 1870's, but wasn't registered as a limited company until 1913. Either way, we've been supporting the local community for over 100 years!
You'll find a wide range of products and services for both public and commercial customers including stationery, business supplies and packaging.
Find Out More